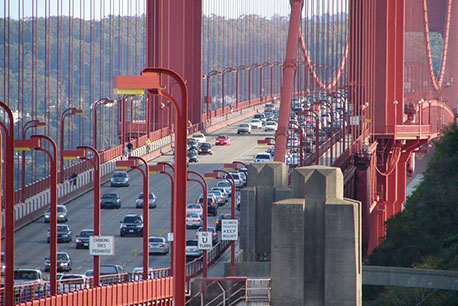 On Saturday, July 1, 2023, all Golden Gate Bridge toll rates will increase. This includes the FasTrak Account rate (from $8.40 to $8.75), the Pay-As-You-Go rate (includes License Plate Accounts and One-Time Payments, from $8.80 to $9.00), Toll Invoice rate (from $9.40 to $9.75), carpool rate (from $6.40 to $6.75), and multi-axle vehicle toll rates.
This increase is part of a five-year, incremental toll increase adopted by the Golden Gate Bridge, Highway and Transportation District's Board of Directors in March 2019.
The complete toll chart can be viewed at www.goldengate.org.