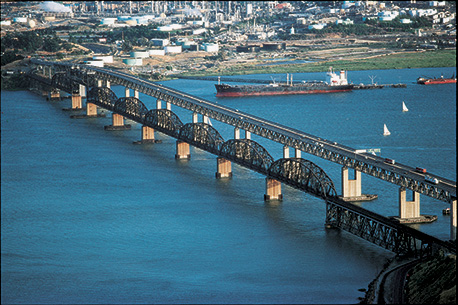 Bay Area drivers sometimes find themselves with overdue tolls or violation penalties that add up over time. Ultimately, these drivers may be unable to renew the registration on their vehicle with the Department of Motor Vehicles because a "hold" has been put in place until payment is resolved or their unpaid debt may be sent to collections. Starting July 1, 2023, two new assistance programs are available to help drivers who have accumulated overdue tolls and violation penalties.
The first program is a one-time waiver of violation penalties - available to any driver regardless of income - to clear penalties based on unpaid toll violations from bridge crossings or express lane trips. The one-time waiver program covers only violation penalties. Drivers still are responsible for settling their unpaid toll balances, and the one-time waiver does not cover fees that the DMV charges when a vehicle is placed on registration hold. (Note: Some express lanes only grant a waiver for one violation penalty, unless you are low income and can get a full waiver for all violation penalties.)
Drivers who would like to have penalties waived should call the FasTrak Customer Service Center at 877-BAY-TOLL (877-229-8655) or come to the FasTrak Walk-In Center at 375 Beale Street in San Francisco. More details and program rules can be found on our Payment Assistance page.
The second program, the Bay Area Toll Payment Plan, is designed to help low-income households with toll-related debt over $100 pay off their overdue tolls, penalties and fees over the course of up to 24 months. To be eligible for the Bay Area Toll Payment Plan, drivers must have an annual household income of no more than 200% of the federal poverty level (about $60,000 for a family of four). Additionally, customers must owe at least $100 in tolls, violation penalties and DMV fees after any waivers have been applied. The first payment must be $100 or 50% of the amount owed, whichever is less; and drivers may enroll in a payment plan only twice within a four-year period. To check eligibility and learn more about the program rules, drivers should visit bayareatollpaymentplan.org.
The Bay Area Toll Authority developed the Bay Area Toll Payment Plan for the Bay Area toll operators to comply with California Assembly Bill 2594, a toll relief and reform act for low-income drivers signed into law in 2022. BATA's and Golden Gate Bridge's one-time waiver program exceeds the requirements of AB 2594 by making all customers, regardless of income, eligible for penalty waivers.