August 5, 2020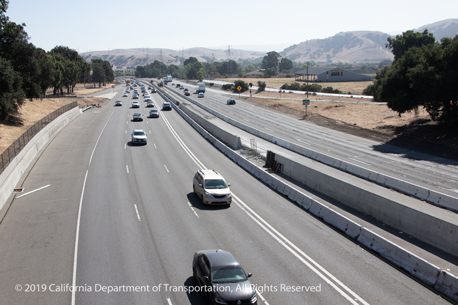 Starting August 10, 2020, Caltrans and the Alameda County Transportation Commission will modify usage requirements and restrict the I-680 Sunol Express Lane to carpool only access.
The I-680 lane will be restricted to carpools to accommodate construction work such as paving, striping, electrical system upgrades, and other improvements that will synchronize the express lanes.
The work may require temporary lane closures on southbound I-680. All closures will take place overnight between 8 p.m. and 4 a.m. Motorists are advised to follow signage.
For information on the I-680 Sunol Express Lane, visit https://www.bayareafastrak.org/en/tolls/i-680-sunol-express-lanes.shtml.
For traffic updates, follow 511.org: https://twitter.com/511SFBAY. For real-time traffic, click on Caltrans QuickMap: http://quickmap.dot.ca.gov/.